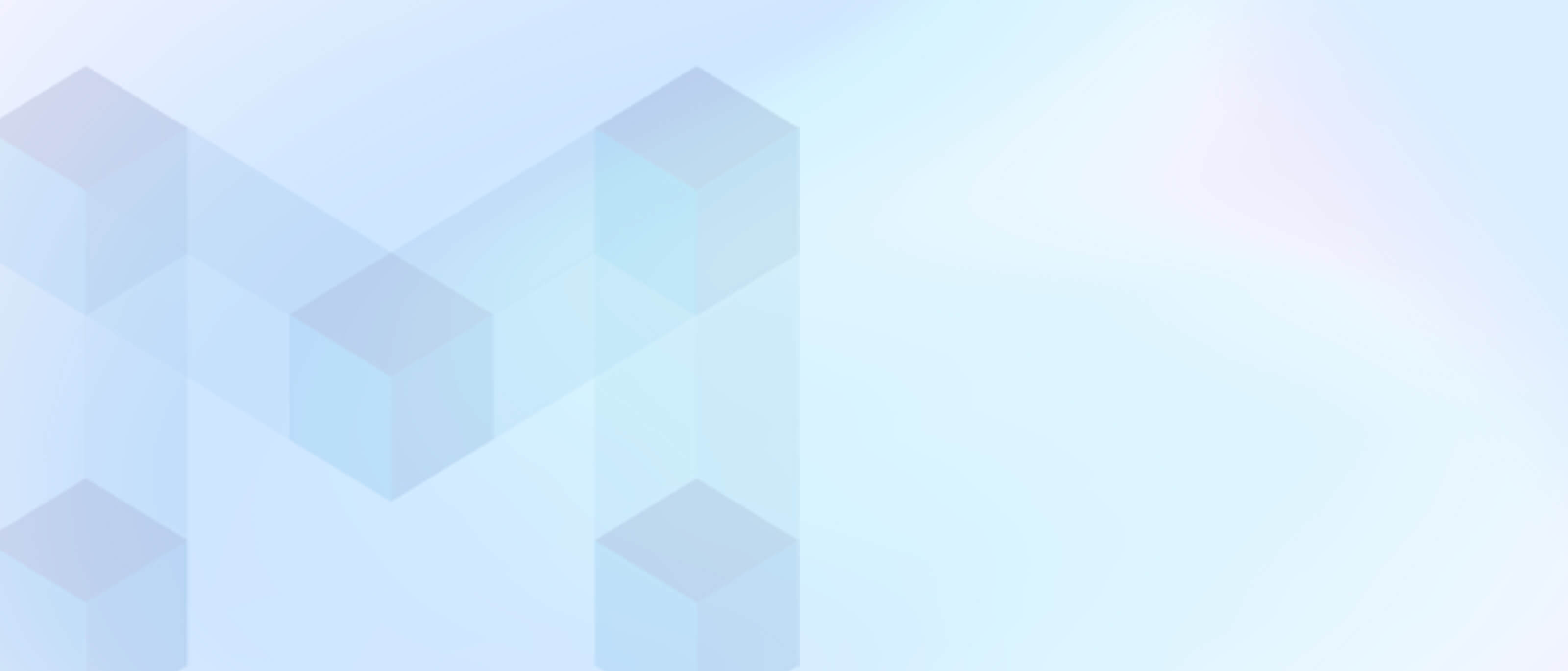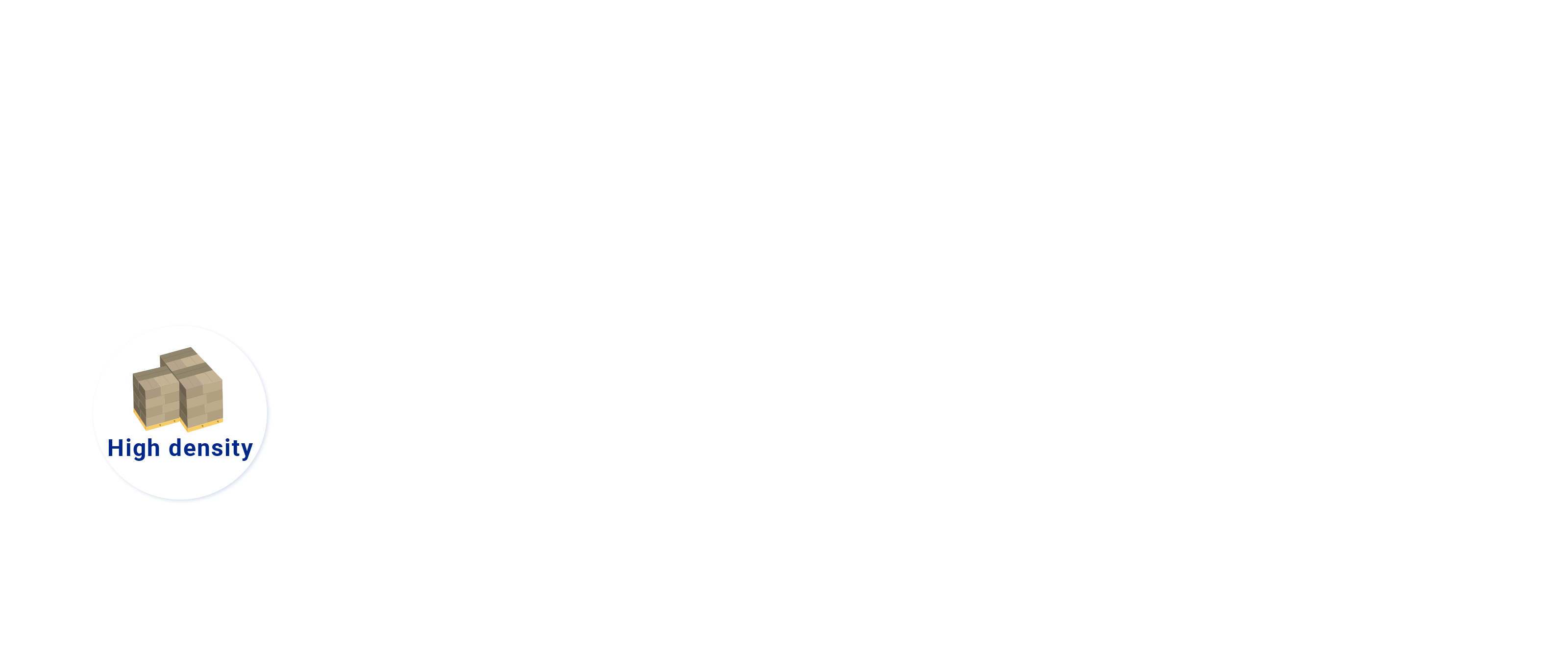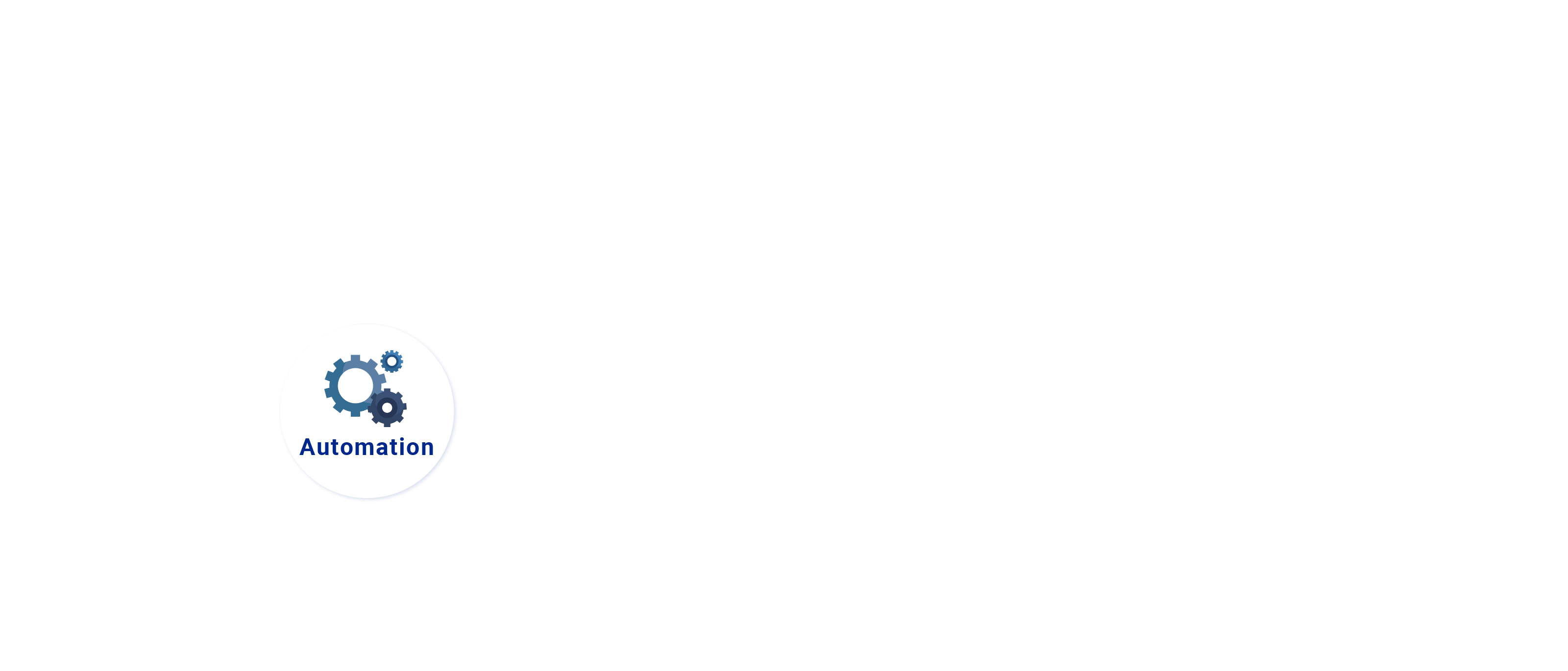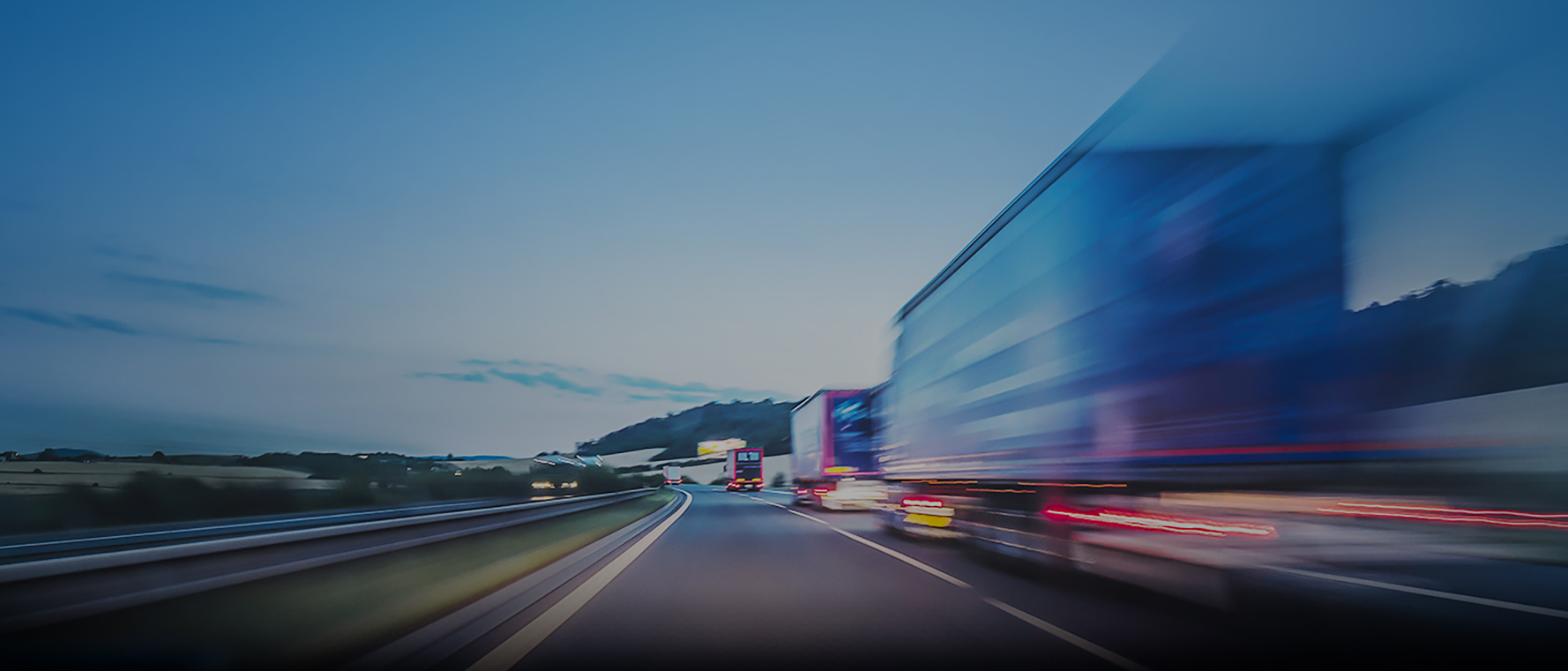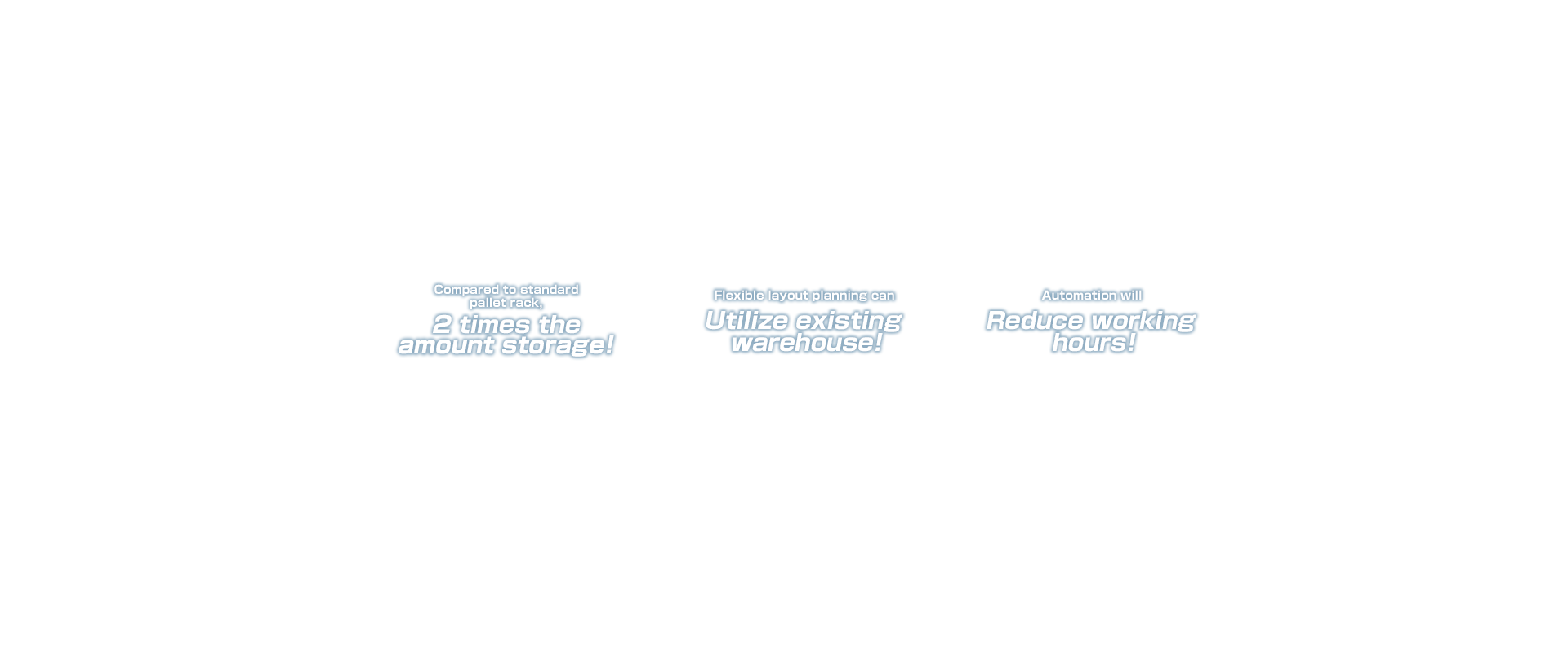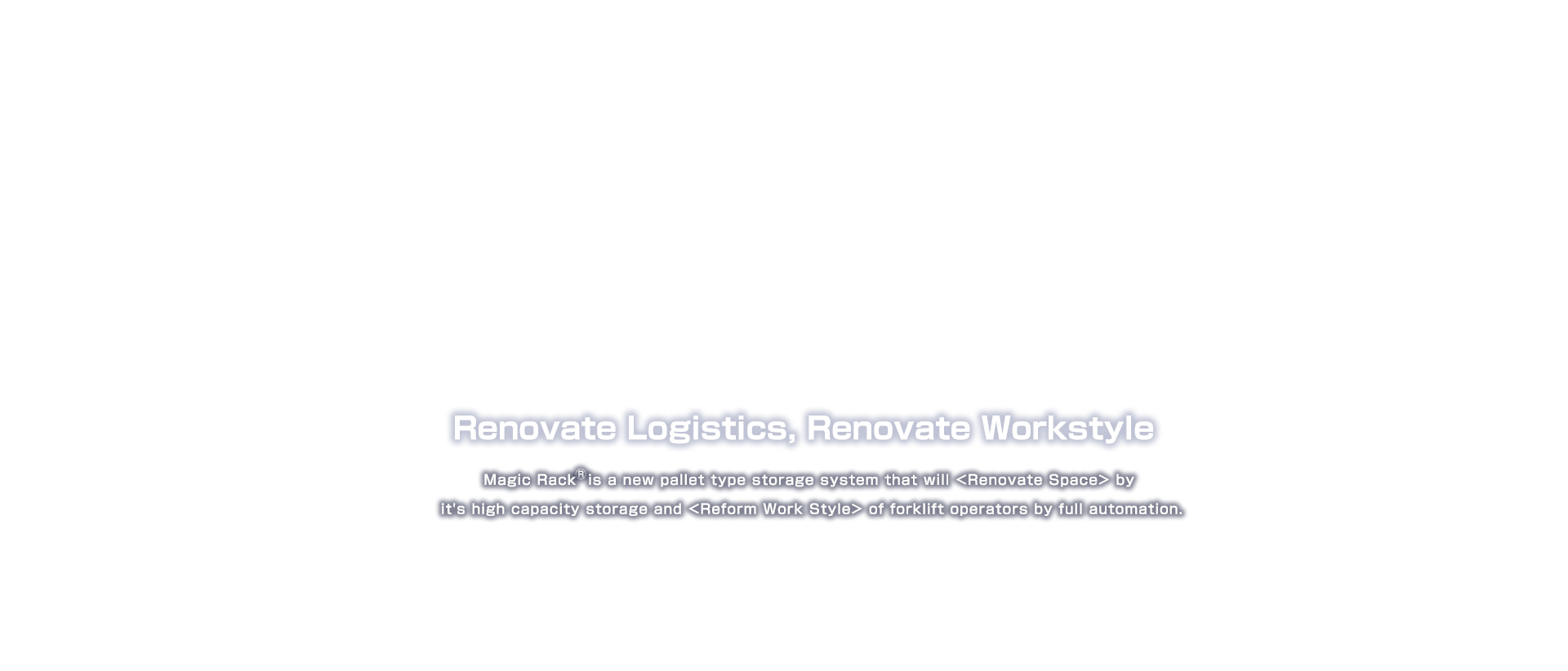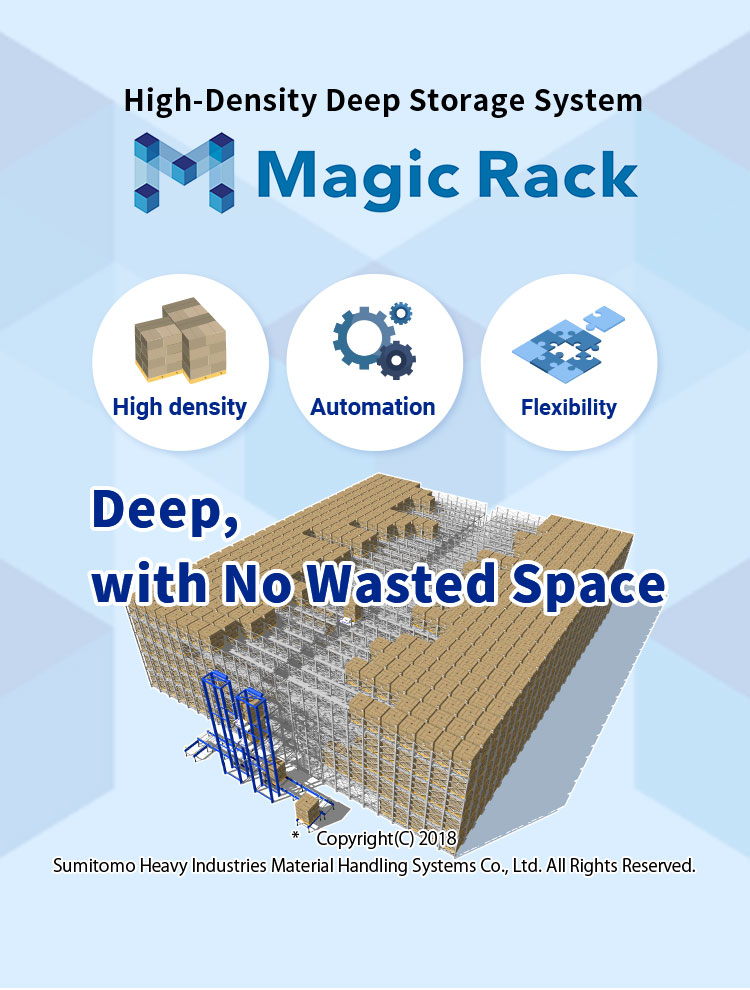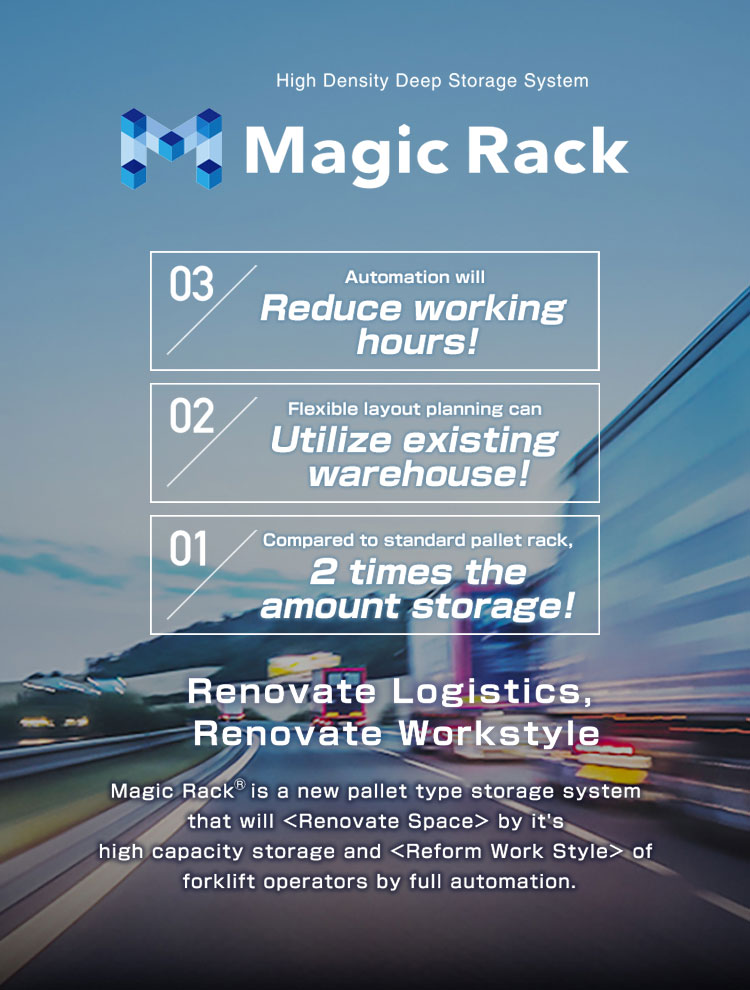 Diagnose how Magic Rack
will work for your warehouse
News
November 28, 2022

We uploaded a new Magic Rack introduction video.

April 21, 2021

Homepage renewed.
Features & Benefits of
Magic Rack
High density
Deep Storage provides outstanding storage capacity

Deep Storage carries multiple pallets to a single lane
and stores them along with minimal space in between.
It optimizes the use of limited space by achieving a high level
of storage efficiency that was not possible
with traditional storage methods.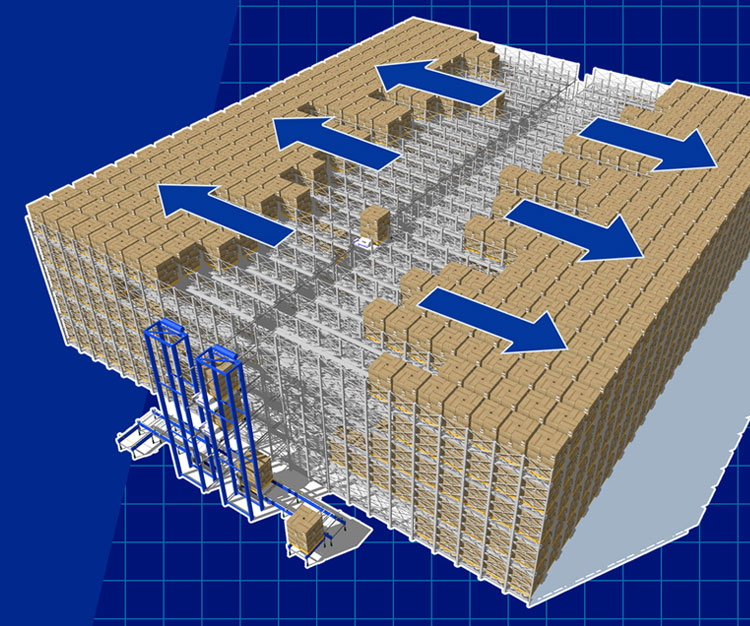 POINT 01

Double the amount of pallet storage

Magic Rack does not require forklift aisles.
It significantly increases the storage efficiency of your available space!
Traditional

Traditional pallet rack

Storage capacity: 780 pallets
(Installation space: about 1,200m2)

with Magic Rack

Keep the same storage capacity in half the space

Storage capacity: 780 pallets
(Installation space: 600m2)

with Magic Rack

Double the storage capacity!

Storage capacity: 1,560 pallets
(Installation space: 1,200m2)
POINT 02

Halve the building height when constructing a new warehouse

With Magic Rack, when constructing a new warehouse, you can cut the building height in half compared to traditional stacker crane-type automated warehouses! Helps to reduce construction costs and materials.
Traditional

Traditional automated warehouse

* When pallet height is 1.5m

with Magic Rack

Building height is halved!

* In comparison with same number of pallets and floor space
Automation
Increase on-site efficiency
by saving labor on forklifts

Magic Rack is a system that automatically stores pallets
with unmanned carriers, the "Magic Dolly" and "Magic Shuttle,"
working in pairs. It delivers long-term cost reductions for logistics sites
by reducing forklift work in storage areas and carrying
out automatic warehousing/shipping and assorting 24 hours a day, every day.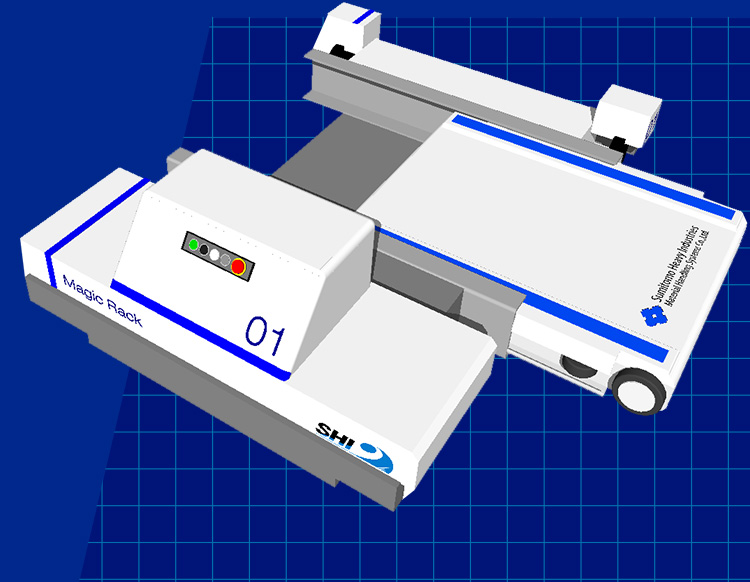 POINT 01

Minimized forklift work

Magic Rack automatically stores and retreives pallets with unmanned carriers, greatly reducing the forklift work area.
No more precious time wasted moving around warehouse for storing, retreiving and moving inventory.
Traditional

Traditional automated warehouse

with Magic Rack

Forklift work is done only near the access rack
POINT 02

Smooth shipping with automatic sorting

Magic Rack can take advantage of the late-night hours when it is not in use to sort pallets in advance for the shipping of the following day.
The next day work can begin from the point where sorting is complete, reducing the truck wait time and forklift work.
with Magic Rack

Automatically sorted overnight

with Magic Rack

Next morning, just load!
Flexibility
Build optimum system for space
and operations at logistics sites

You can flexibly fit Magic Rack in buildings
and spaces that come in various shapes.
You can also coordinate Magic Rack
with various logistics systems in accordance
with your existing operations to create a optimized system.
POINT 01

Fits various building shapes

Magic Rack's layout is flexible, so you can make the most of buildings and spaces that come in various shapes.
L-shaped layout

Triangular ceiling

Buildings with varying heights
POINT 02

Coordinate with various logistics systems

Magic Rack can be coordinated with various logistics systems such as automatic guided vehicle systems (AGV/AGF), picking systems, and automatic sorting, depending on your operations, to provide an optimal solution.
Magic Rack can be coordinated with various systems
Magic Rack

installation/usage examples

Magic Rack with its high flexibility is suitable for the operation of various distribution centers,
depending on the equipment configuration and combination.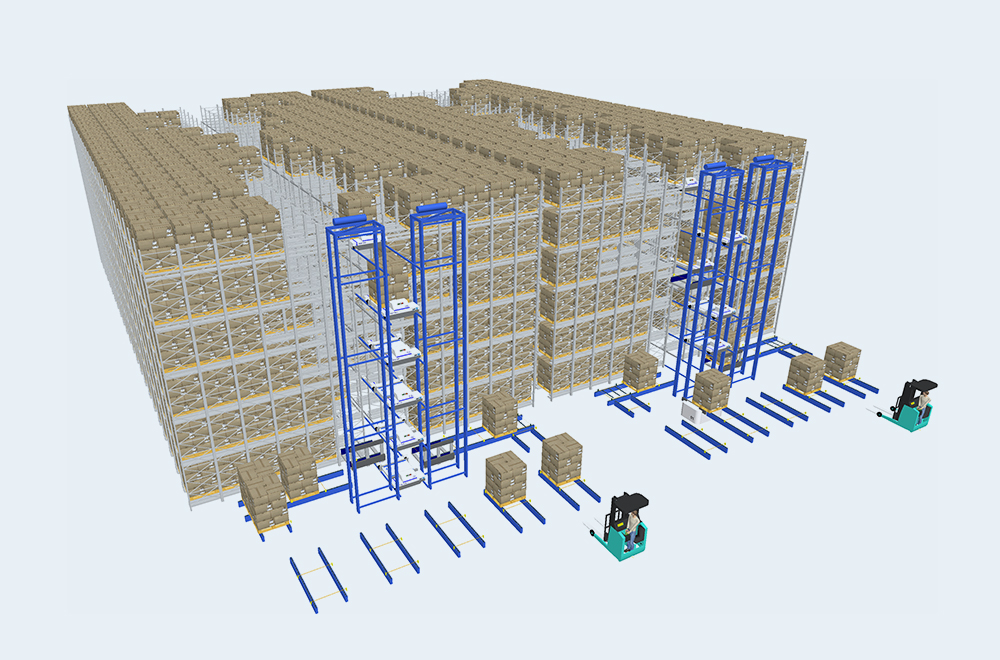 Model for large-scale centers

Lifter will automatize access to each tier. Prevents operational error and heavy forklift labor.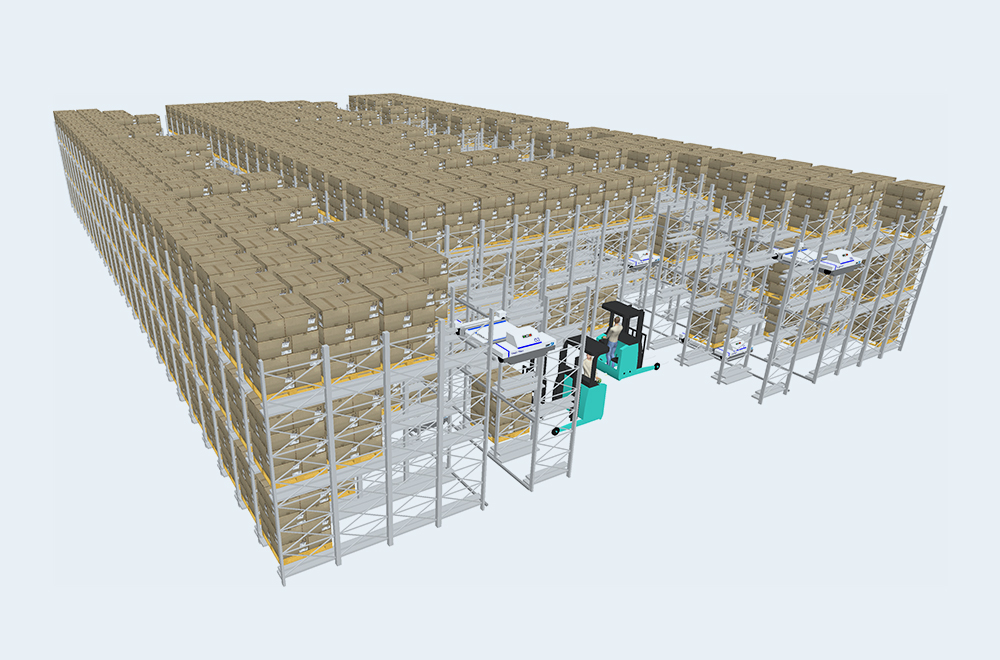 Model for small- to medium-size centers

Responds flexibly to storage and retrieval of high-mix low-volume products, while achieving high-density storage and labor savings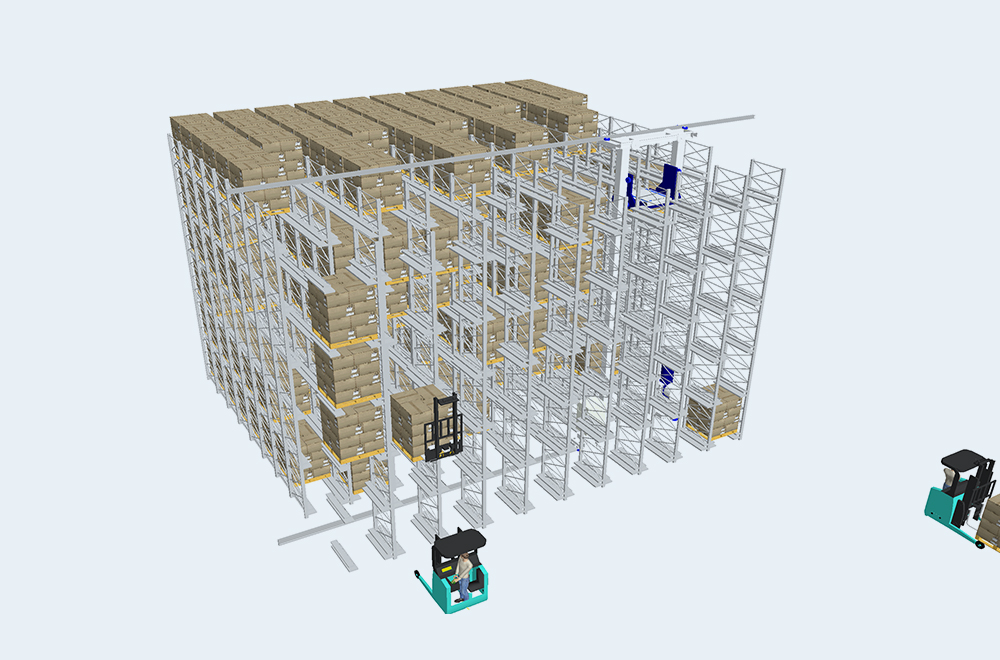 Model for High-Bay storage

Combination of stacker crane and Magic Rack will enable high-bay and high-density storage for limited space.
Magic Shuttle, with the world's slimmest design, will enable three-level storage for 1.5m height pallets in a warehouse with a 5.5m ceiling height.
* Required space varies depending on the specification.


Magic Rack

case studies
Case Study

Overcomming multiple constraints in warehouse construction to achieved an overwhelming storage efficiency.

To expand shipping and supply to the Kanto area—the largest consumption area in Japan—food and beverage manufacturer A carried out a renovation project aimed at stepping up production and streamlining logistics...more
Magic Rack

implementation support

Sumitomo Heavy Industries Material Handling Systems offers optimal solutions for your logistic requirements,
based on expertise know-how developed through decades in the material handling business.
Magic Rack implementation flow
Contact us

If you are having problems with logistics or are interested in Magic Rack, please contact us.

Meeting and on-site survey

We will visit for a meeting to discuss your problems and survey your site.

Data analysis and simulation

We will create a detailed simulation to prepare a proposal by analyzing data obtained through the meeting and survey.

Solution proposal

We will create an optimal solution based on data analysis and simulation to solve your problems.
Sumitomo Heavy Industries Material Handling Systems' logistics system business


Supports business renovation at logistics sites as a manufacturer specializing in material handling

As a manufacturer that handles a wide range of materials, we offer optimal logistics systems for various business situations and locations, such as factory FA systems, and shipping centers, and wholesale distribution centers.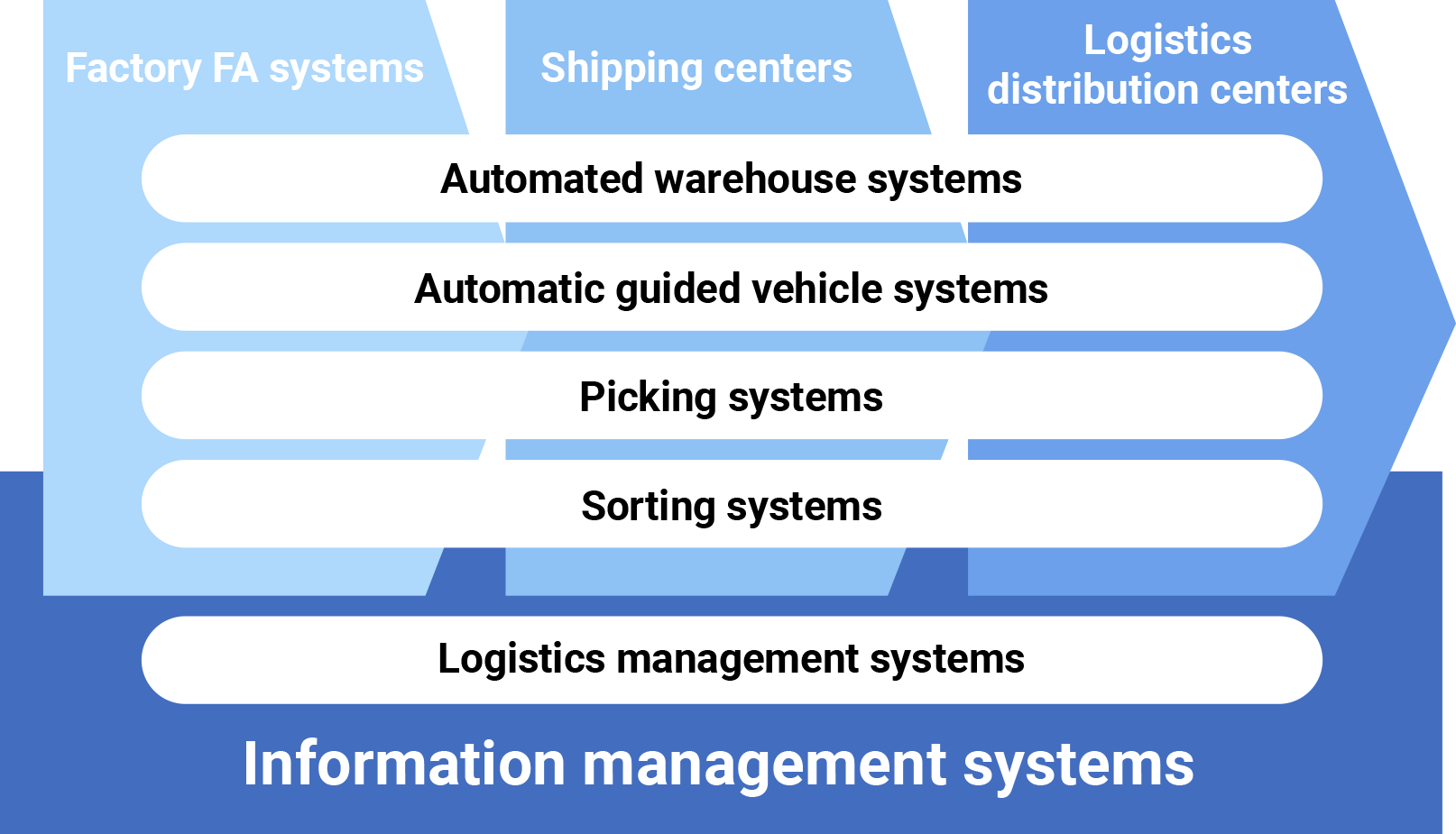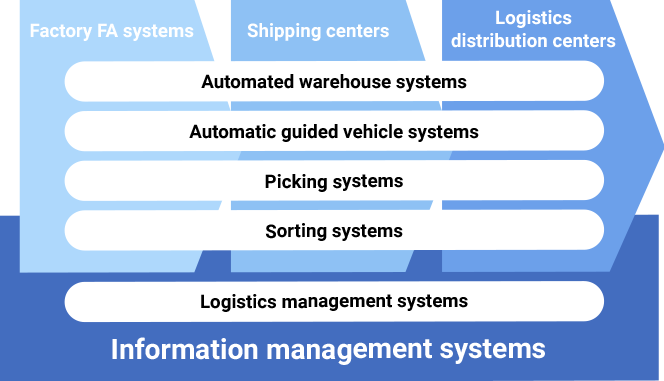 Service business


Offering life-cycle support backed by experience

We offer logistics services ranging from daily customer support to inspection, repair, preventive maintenance proposals, unit updates, and equipment improvement solutions. In addition, we propose services that prioritize the stability of your operations so you can use the implemented systems for a long time.